Center Highlights


Sports

Food and Catering

Medical

Other Facilities
Be The First To Review
This Nursery!
About
Welcome to Jumeirah International Nurseries, where the British Early Years Foundation Stage Curriculum (EYFS) is followed, enriched with the principles of Reggio Emilia and The Curiosity Approach. The nursery's goal is to provide an authentic and meaningful learning experience that engages the whole child. Classroom and specialist teachers work collaboratively to design hands-on and interactive lessons through the unique MultiSmart Learning™ Programme. This approach ensures that lessons are tailored to each child's age and developmental level, promoting holistic growth. At Jumeirah International Nurseries, the institution believes in the Education in Human Values™/ Positive Education philosophy, which emphasizes the development of a child's personality, social skills, and self-image. The balanced curriculum allows teachers to differentiate instruction and encourage each child's strengths and abilities. To prepare learners for a confident transition to primary school, the JBR and Palm Jumeirah branches have adopted the International Preschool Curriculum (IPC). This world-class curriculum delivers academic, personal, and international knowledge, skills, and understanding, making it widely recognized and accepted globally. The nursery is committed to providing a nurturing and enriching environment for children's early years, where they can develop essential skills, foster creativity, and build a strong foundation for lifelong learning. Join Jumeirah International Nurseries, where the aim is to inspire young minds and support their overall development in a positive and inclusive setting.
What makes us special?
Why Choose us?
Dubai's most trusted and happiest Nursery. At Jumeirah International Nurseries, provide a holistic and inspiring education that nurtures the hearts and minds of children aged 45 days to 6 years.
| Time | Days | Term 1 (USD) | Term 2 (USD) | Term 3 (USD) | Total (USD) |
| --- | --- | --- | --- | --- | --- |
| 07:00 - 08:00 | 3 | 64 | 64 | 64 | 191 |
| 08:00 - 13:00 | 3 | 1,025 | 1,025 | 1,025 | 3,074 |
| 08:00 - 14:00 | 3 | 1,088 | 1,088 | 1,088 | 3,265 |
| 08:00 - 15:00 | 3 | 1,152 | 1,152 | 1,152 | 3,455 |
| 08:00 - 16:00 | 3 | 1,215 | 1,215 | 1,216 | 3,646 |
| 08:00 - 17:00 | 3 | 1,279 | 1,279 | 1,279 | 3,837 |
| 08:00 - 18:00 | 3 | 1,342 | 1,342 | 1,342 | 4,027 |
Average cost per day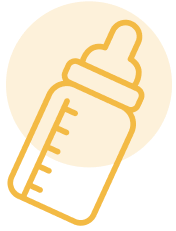 USD 115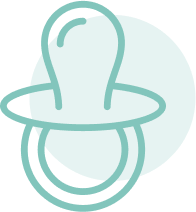 USD 115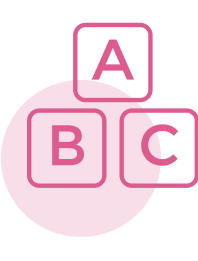 USD 115
Facilities


Sports
Yet to be reviewed

Food and Catering
Yet to be reviewed

Security
Yet to be reviewed

Medical
Yet to be reviewed

Other Facilities
Yet to be reviewed
Location
Nursery Address
District 5 Block C - Jumeirah Village - Jumeirah Village Triangle - Dubai - United Arab Emirates
Management
JINS Education