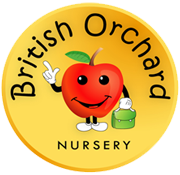 British Orchard Nursery - Jumeirah
Villa No.35, 6th D St., Near Zia Medical Center, Jumeirah Rd, Umm Suqeim 1 - Umm Suqeim - Jumeirah 3 - Dubai - United Arab Emirates
Center Highlights


Sports

Classroom

Labs

Other Facilities
Be The First To Review
This Nursery!
About
Welcome to British Orchard Nursery (BON), the Middle East's largest nursery chain, and a pioneer in delivering high-quality early years education. BON takes pride in being the first nursery chain to achieve ISO certification for quality, environment, and health and safety, demonstrating an unwavering commitment to excellence across all aspects of its services. At BON, the nursery adheres to the British National Early Years Curriculum guidelines, serving as the cornerstone of its comprehensive and distinctive planning program. This approach enables BON to offer personalized assessments for each child, ensuring that their unique needs are addressed. The nursery places a strong emphasis on creating a nurturing and intellectually stimulating learning environment, encouraging children to explore and unlock their full potential. With 15 conveniently located branches in Abu Dhabi, Sharjah, and Dubai, including prestigious government partnerships, BON strives to extend its high-quality early years education to as many families as possible. BON's facilities are thoughtfully designed to provide a diverse learning experience, featuring a sensory room, role-play area, outdoor play spaces, and a specialized children's gym known as GymJuniorz, staffed by instructors certified by the British Gymnastic Association. In addition to the comprehensive curriculum, BON offers a range of enjoyable extracurricular activities such as ballet, music, karate, and soccer, enriching the learning journey of its students. BON places great importance on the partnership between parents and the nursery in a child's learning and development journey. Recognizing parents as their children's first educators, BON values their input and feedback. The nursery actively promotes good communication between parents and the school, fostering a welcoming atmosphere where parents feel involved and well-informed about their child's progress.
What makes us special?
WHY CHOOSE BON
British Orchard Nursery is the Middle East's first and largest nursery chain to be ISO certified for Quality, Environment, and Health and Safety to latest standards. BON has been awarded over 25+ International and National Quality Awards including the Sheikh Khalifa Excellence Award, the Mohammed Bin Rashid Al Maktoum Award, the Dubai Human Development Appreciation Award, and the Dubai Quality Appreciation award for its dedication to providing quality services and business excellence. We provide a safe nursery environment for your child. The nursery chain operates all over the UAE with 25+ convenient locations in Abu Dhabi, Sharjah, Dubai, and the UK. These include prestigious government partnerships with Dubai electricity and water authority, Municipality, Dubai Central Laboratories (DCL), and The Government Federal Authority for Human Resources (FAHR), Dubai Women's College, Department of Finance and Ministry of Knowledge and Cultural Development.
Facilities


Sports
Yet to be reviewed

Classroom
Yet to be reviewed


Other Facilities
Yet to be reviewed
Location
Nursery Address
Villa No.35, 6th D St., Near Zia Medical Center, Jumeirah Rd, Umm Suqeim 1 - Umm Suqeim - Jumeirah 3 - Dubai - United Arab Emirates