Digital Innovation
Dubai declares Friday remote learning for pupils in private schools for Ramadan 2023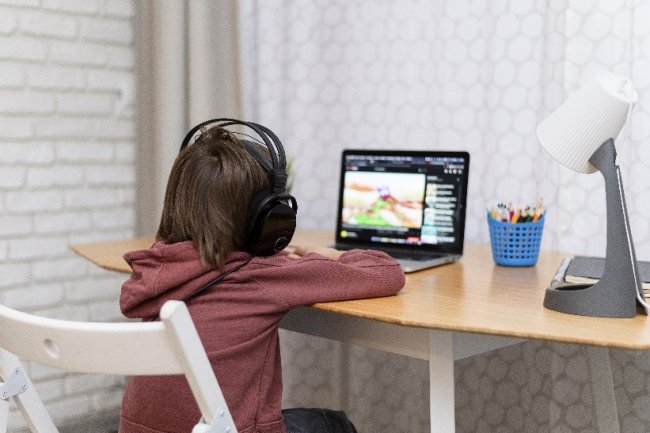 During the holy month of Ramadan, private schools in Dubai will be permitted to conduct distance learning lessons on Fridays.
The Knowledge and Human Development Authority (KHDA) made the declaration in accordance with instructions issued earlier this week by the governments of the United Arab Emirates and Dubai, which said that 70% of federal employees might choose to work from home on Fridays during Ramadan. Public university and school pupils were also given permission to work remotely.
The KHDA highlighted on Friday that schools and universities will speak with their local populations to determine whether remote learning on Fridays is an appropriate option for them.
Additionally, the government intends to make these amenities available to college and university students as well. The government has received thanks from the students for providing them this break during Ramadan.
However, only larger recommendations have been released by the Knowledge and Human Development Authority. The department has given schools, colleges, and institutions the freedom to create their own unique schedules to meet the demands of their local community.
In fact, these institutions would start a dialogue with their members and other stakeholders to create a distance learning strategy that serves the community's interests.
The institutions even have the freedom to determine whether distant learning is appropriate for their community before moving forward with the proposal. In this regard, various institutions would employ various techniques.
The online lessons' times will be revealed once parents and students have a conversation about them. Kindergarten schools will be closed on Fridays. Schools in the secondary and higher secondary levels have not yet decided whether they would offer distance learning courses on Friday.
The parents' feedback will largely determine how they proceed. Nonetheless, a thorough plan will need to be outlined if they wish to organize an online learning program on Fridays.
The school administration would have to convert their reading materials, publications, textbooks, and libraries to digital format so that students could access them from home. There are basically two choices available to the school administration. They can either go with face-to-face schooling or use their resources to offer the kids distance instruction. The final course of action will be heavily influenced by the parents' opinions, the simplicity of implementing distance learning programs, the accessibility of internet resources, and the wellbeing of the kids. The government will provide adequate financial and technological resources to the educational institutions that choose to offer distance learning options. Also, the teachers would receive training on how to use these online programs and effectively teach the students. But, schools that choose face-to-face instruction are not eligible to receive government funding.
Even though the school are free to decide if they wish to implement this, it will be a welcome step as it will provide respite for families following fasting in the holy month of Ramadan which starts on 23rd March 2023.