For Parents
Demystifying School Curricula from Across the Globe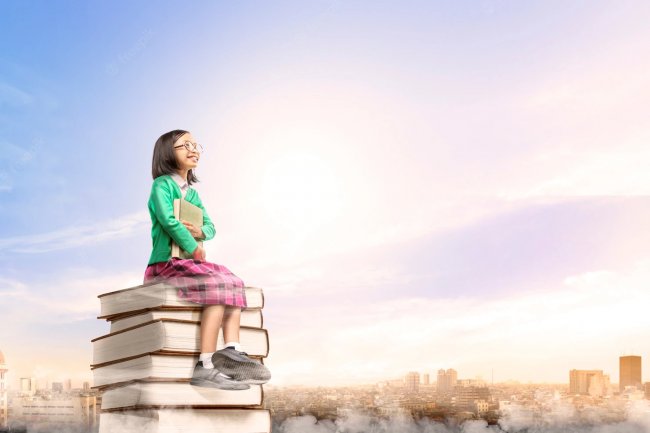 There are hundreds of schools offering curricula from different parts of the world to cater to the huge diaspora of parents. The most popular ones include the American, Australian, French, British, and Indian schools, but they are not limited to these.
American Curriculum
The American curriculum offers a broad and balanced educational approach supported by a wide range of co-curricular activities, providing students with a unique environment for developing the skills they need to become well-rounded students capable of excelling in all subject areas. Schools offering the US-style curriculum, commonly known as American schools, place a priority on high standards of achievement, resulting in this curriculum being one of the most popular curriculums in international schools. The diploma is not only accepted for entry at all US universities but is increasingly used by universities all around the world. The point to note is that tuition fees in these schools tend to be on the higher side.
Check out top American Curriculum Schools
Australian Curriculum
The Australian Curriculum aims to help young kids become successful, self-assured, creative adults, and responsible citizens. The Australian curriculum emphasises critical and creative thinking, enhancing personal and social skills, and growing ethical and multicultural knowledge, as well as the development of reading, numeracy, and ICT skills in students. The curriculum is extensive and extremely academic, and the majority of universities worldwide accept credentials obtained from Australian institutions. However, there are only so many schools in Dubai offering an Australian curriculum.
Check out top Australian Curriculum Schools
British Curriculum
The British educational system places a strong focus on the development of independent thought, opinion formation, interpersonal skills, and experience. They also instill a sense of ownership over one's actions and decisions. The British curriculum is divided into several year groups called Key Stages and the Early Years Foundation Stage, which is geared toward preschoolers. The GCSE, IGCSE, and A-Level qualifications are recognised, respected, and accepted in the vast majority of universities globally because the British curriculum is a rigorously regulated educational system. The curriculum is strictly British-centric. For example monetary units are always taught with respect to the British pound and may initially be tough for children to relate to if they are not of British descent.
Check out top British Curriculum Schools
French Curriculum
In French schools, there is a greater emphasis on learning the core disciplines, such as arithmetic and French, as well as learning and memorizing poems and texts. Less time is spent in primary school on imaginative subjects like story-writing and drama. Repeating a grade is common if a child consistently performs below grade level. The French education system is less democratic than the American education system. Hence, there is less opportunity in French schools to deviate from the curriculum.
Check out top French Curriculum Schools
Indian Curriculum (CBSE and ICSE)
Indian education follows two affiliate boards of certification: CBSE and ICSE. While ICSE stresses practical knowledge, the CBSE curriculum is more focused on theoretical principles. While the ICSE Board places equal weight on all academic streams, including art, language, science, mathematics, and the humanities, the CBSE places a strong emphasis on math and science. The academic requirements in schools following the Indian curriculum are high, with lots of emphasis on the memorization of facts and figures.
Check out top Indian Curriculum Schools
Iranian Curriculum
The Iranian education system is centralized. It takes students from kindergarten through the twelfth grade and even higher education. There is a mix of public schools (which are free) and private schools (which charge tuition). Primary education begins at age six and lasts for five years. After that, they transfer to middle school, which is for grades six through eight. At the conclusion of the eighth grade, students take a test that, if they pass, will award them a Certificate of General Education, which will allow them to continue in either academic or vocational high school, which runs from grades ten through twelve.
Pakistani Curriculum
Pakistani schools follow the national curriculum for the early years through grade 12. Exam boards oversee secondary education and are in charge of giving tests and awarding end-of-course diplomas based on their findings. The Federal Board of Intermediate and Secondary Education (FBISE), the Lahore Board, the Board of Secondary Education, the Board of Secondary Education in Karachi, etc. are only a few of the boards that exist in Pakistan. Students may select a mix of three topics to study in addition to English, Urdu, Mathematics, Pakistan Studies, and Islamic Studies in the final grades of secondary school (Grades 9 and 10). Students in the higher secondary grades (Grades 11 and 12) must take three electives from the pre-medical, pre-engineering, general science, commerce, and humanities streams in addition to the four required core topics of English, Urdu, Pakistan Studies, and Islamic Studies. In Pakistan, Urdu is the language of instruction; however, in private Pakistani schools in UAE, depending on the institution and the course, both Urdu and English are frequently used.
Ministry Of Education UAE
The UAE's government's Ministry of Education (MOE) is in charge of overseeing education in all public schools across the UAE. It has created a national curriculum framework based on a set of standards and learning objectives for a variety of subjects. The language of instruction is Arabic for all subjects. English is taught as a second language and used for teaching technical or scientific subjects. The concept of subject-based learning is introduced to the students, who study languages, math, science, art, music, and social studies as a part of their curriculum.
Japanese Curriculum
All subjects in the school, except for Arabic, English, social studies, and moral education, are taught in Japanese. All students are required to take a mandatory curriculum in mathematics, science, arts, English, Islamic Studies, and Japanese from elementary to the end of lower secondary school. Japan divides its educational system into three categories: "Elementary," which lasts for six years following kindergarten, "Lower Secondary," which lasts for three years, and "Upper Secondary," which lasts for another three years. Typically, those who want to pursue upper-secondary education in the Japanese curriculum relocate to Japan.
German Curriculum
The Grundgesetz, or Basic Law, is the set of laws and regulations that govern the German educational system. The primary body responsible for formulating policies relating to education, science, and the arts as well as enacting relevant legislation and administrative rules is the Federal Ministries of Education, Cultural Affairs, and Science. The public education system is decentralized, i.e., each state creates its own curriculum and evaluation systems. As a result, German schools outside Germany follow their associated state's curriculum. German, science, and mathematics, on the other hand, receive more time in primary school than other subjects. After primary school (Grundschule), students are divided into different secondary education streams/tracks that might lead to various professional courses.
Canadian Curriculum
The Canadian curriculum includes four main subject areas: math, English, social studies, and science. The curriculum-based units are made to guarantee that children grasp the ideas and gain the required proficiency. Like Germany, there is no national curriculum in Canada; instead, each province has a common curriculum that has been formed by its own provincial ministry. The provincial governments are in charge of creating the curricula for their respective schools. The school education is divided into 3 stages: preschool or early childhood education, primary or elementary education, secondary education, and after that, the student enters tertiary education, i.e., college or university.
Russian Curriculum
It is mandatory for children between the ages of six and fifteen to attend school. The age for primary school is six to ten, whereas the age for senior school is ten to fifteen. After finishing a nine-year curriculum, students have the option of continuing their education for the final two years at regular school or transferring to a school that specialises in professional training. In Russia, private schools are rare. Recitation and oral and written exams make up much of the classwork in Russian schools. Students who perform poorly are held back. Students typically study the Russian Language, literature, a foreign language, mathematics, IT, history, social studies, geography, physics, biology, chemistry, music, art, design & technology, and physical education as part of their curriculum.
SABIS curriculum
The SABIS schools provide curricula from the US and the UK. While AP and SAT tests were developed in the US, IGCSE, AS, and A-levels are based on the National Curriculum of England and Wales. However, the 130-year-old SABIS system, which is the defining characteristic of all Choueifat institutions, serves as the foundation for the teaching methodology. The co-educational schools administered by SABIS offer English-medium instruction to students through a demanding academic curriculum and regular testing. English, mathematics, world languages, science, social studies, art, music, physical education, and computing are a few of the disciplines that students study under the SABIS curriculum. Through the SABIS Educational System, students gain college readiness skills, acquire lifelong learning skills, and develop into well-rounded, responsible adults. The curriculum is designed to enable all students to enter international colleges and universities, giving students a well-rounded education based on their mastery of math, English, and a foreign language.
Phillipines Curriculum
The Philippines' educational system is still regarded as one of the most advanced in Asia. Kindergarten, elementary school (grades 1-6), junior high school (grades 7–10), and senior high school are the three levels of education that are required to be completed over the course of thirteen years (kindergarten and grades 1–12). (grades 11–12). Languages, mathematics, science, ICT, physical education, and the arts are the core subjects in both elementary and secondary schools. However, Technology and Livelihood Education (TLE) courses are also introduced in Grades 7 and 8.
Egyptian Curriculum
The elementary school curricula in Egypt are decided by the Ministry of Education. The first two years of primary education are devoted to reading and writing, whereas the final two years are devoted to science and arithmetic. Agriculture, English, Arabic, the arts, music, social studies, mathematics, religious studies, and industrial education are all included in lower secondary school. Additionally, some schools offer European languages, typically Spanish or French. "Basic Education Certificates" are given to students who successfully complete the basic compulsory education stage. The children can then continue their education in high school. There are two options available to the students at this level: literacy or science. Arabic and English are required courses for both.
Chinese Curriculum
The Chinese National Curriculum has six years of elementary school, three years of lower secondary school, and four years of senior secondary school (three years). Every kid is required by law to complete nine years of compulsory education, or lower secondary school and primary school. The primary school curriculum includes practical work experience around the school premises in addition to Chinese, mathematics, physical education, music, fundamental science, history, and geography. English is frequently taught in grade four, and morals and ethics classes are required to be offered in all primary schools. The Chinese National Curriculum is an interdisciplinary programme that promotes a stimulating, cross-curricular approach with the goal of developing inquisitive thinkers rather than only preparing students for the exam process.
Swedish Curriculum
Under the Swedish curriculum, there are four phases that make up the compulsory education system in Sweden: förskoleklass (year 0), lgstadiet (years 1-3), mellanstadiet (years 4-6), and högstadiet (years 7–9). There are additional programmes for children between the ages of six and thirteen that provide care before and after school. Swedish, mathematics, physical education, English, handicrafts, music, visual arts, technology, physics, chemistry, biology, history, social studies, religion, geography, and home economics are among the 16 subjects that every student in Sweden is required to take. Six hours a day are spent in class for the first two grades. For higher grades, they must spend eight hours a day in class.
For parents, selecting the ideal school and curriculum can be a difficult task. Location, school amenities, tuition costs, academic standards, and the chosen school's reputation are all major determinants in addition to the curriculum that is offered. It is also crucial that your child enjoy the school you have chosen for him. Your child's liking and comfort are essential because he is the one using the school's resources to learn and develop. You will gain insight into your child's needs and preferences for a school if you involve him in the search process.