Tips for Educators
5 Innovative Apps For Online Tutors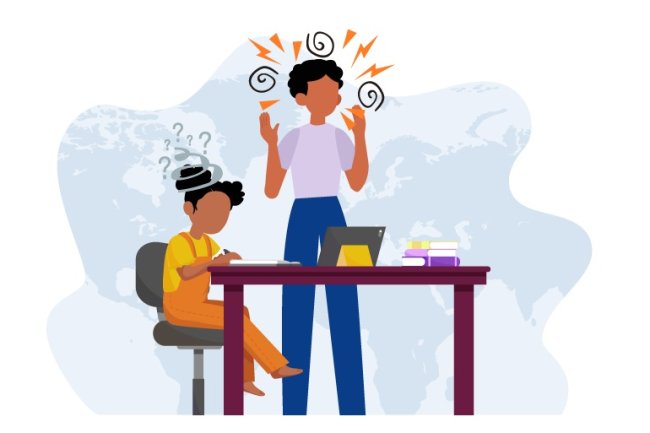 If you take a quick peek at the past, you'll be amazed to realise how far education has evolved with the help of technology. Learning is now a hassle-free experience for both students and tutors. So, why not take the plunge and explore the world of digital education?
To make online classes more interactive, tutors use a variety of virtual learning apps. In this article, we'll count down the top five innovative apps tutors should try in 2022. These godsends keep you up-to-date with your tasks, help you learn something new every day and make work a tad bit more fun! With so many virtual learning apps to choose from, it gets difficult to find the best one. Well, we've tried out hundreds of different learning apps, and here are the contenders for top spot in innovation.
1. Mentimeter
If you've already tried and tested every tool on your Google Slides workroom, it's time to give your presentations that extra oomph with Mentimeter. This app will help you create interactive presentations with the help of polls, trivia, quizzes and even GIFs!
Just enter your information and let the intuitive online editor work its magic. Two minutes later, and voila! A fun presentation awaits your students. You can even record their responses in real-time and evaluate data post the session. We'd say this is one of the handiest tools a tutor can get.
2. Photomath
Can you feel the boredom emanating from your students when you teach them math? To help you set your worries aside, we present to you Photomath - a scanner application that can help solve your problems with just one click! It's intuitive, powerful and helps students understand math problems from second grade to senior year. Since it covers everything from geometry to statistics, you can ask your students to try the application themselves and come to you if they run into any hurdles. Easy-peasy work for everyone!
3. Explore Everything Whiteboard
For tutors who want to express themselves better, this whiteboard application is the answer to getting your creativity flowing. It's one of the best tools for remote teaching - allowing you to jot down pointers, diagrams, text etc. It also provides you with a feature to share the information with your students. This application supports Lenovo and Wacom devices, with an additional back-up from Google - perfect for all your teaching requirements, right?
4. Animoto
Whether you want to make a presentation for your students or create a quarterly report for other educators in your department, Animoto helps create videos in a jiffy. This cloud-based video creation service brings static images, videos, GIFs and even music into video slideshows and customised presentations. You can browse through the available templates and have your pick. The best part? It's completely free!
5. Socratic
Has a student ever asked you a question that you didn't have an answer to? If Google isn't solving your problem, try Socratic. The AI-powered tool has information on every subject under the sun to resolve any question. It finds resources from the web and brings you the most relevant answers in the blink of an eye.
Becoming a good teacher takes years of practice and patience. But technology makes the journey a lot easier. If you want to learn more about how you can use virtual learning apps while teaching, subscribe to our newsletter.