Tips for Educators
6 Tips to Promote Excellence in Schools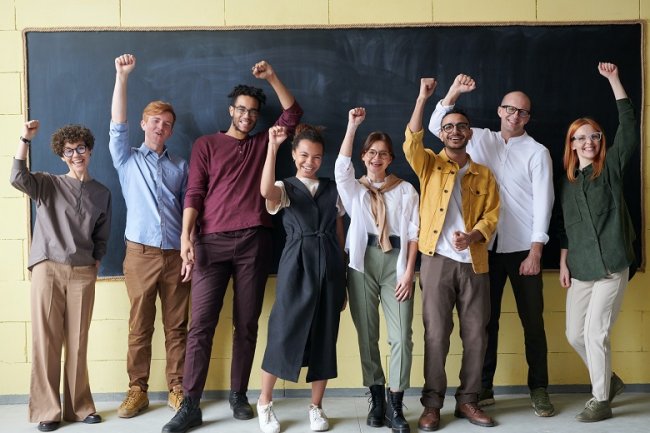 Schools are the backbone of every society. They play a vital role in shaping future generations and preparing them for the challenges of life. To promote excellence in schools, it is important to:

* Have a clear vision and purpose
* Create an environment where excellence can flourish
* Set high standards and expectations for students, staff and administrators.
* Provide the resources and support needed for everyone to meet these standards

Here are six specific tips to promote excellence in schools -
1. Encourage Natural Curiosity
Curiosity is the engine of excellence. When students are curious, they are more likely to be engaged in learning. A study found students who were immersed in stories they read had higher levels of reading comprehension compared to students who were driven by the desire to compete in the task. Teachers can encourage natural curiosity in students by providing them with opportunities to explore their interests and to ask questions that stimulate critical thinking and the development of hypotheses.
2. Offer Positive Feedback
The Premack Principle, also known as "gratification delayed," was developed by David Premack, Professor of Psychology at the University of Pennsylvania, United States. The principle states individuals are more likely to engage in activities followed by positive reinforcement. Hence, teachers should praise students frequently for their efforts and achievements to create a positive feedback loop, especially for students who are struggling (so they know they are making progress and their effort is appreciated, irrespective of the outcome).
3. Providing Choices
When students feel they have some control over their learning, they are more likely to be engaged and motivated. Teachers can give students a choice of projects to work on or allow them to choose their own groups for collaborative assignments. Students can also be allowed to choose different ways to demonstrate their mastery over material, such as writing an essay or developing a class presentation.
4. Consider Financial Rewards
While intrinsic motivation is the best way to promote excellence, there is no denying financial rewards can be a powerful motivator, too. Recently HH Sheikh Hamdan bin Mohammed bin Rashid Al Maktoum, Crown Prince of Dubai and Chairman of The Executive Council of Dubai announced a new reward system to encourage excellence in schools. Emirati students in high schools will receive academic sponsorships and scholarships from universities in the UAE and abroad. High-performing expatriate students will receive discounts at international higher education institutions in Dubai and even golden visas.

5. Game-Based Learning Rewards
Game-based learning makes learning fun and engaging for students. Children are rewarded for their achievements in the form of points, badges or levels. This type of reinforcement is immediate, so it yields motivation. Plus, it's easy to see how well students are doing.
6. Promoting a Growth Mindset
According to the Program for International Student Assessment, students with a growth mindset showed lower fear of failure, higher self-efficacy and motivation and better well-being. Helping students develop a growth mindset will promote excellence because it will encourage them to persist in the face of difficulty and view failure as an opportunity to learn and improve.
Promoting excellence in school requires a commitment, from both teachers and students. But it's worth it. By working together, we can create a generation of confident, successful learners who are prepared to meet the challenges of the 21st century.