Digital Innovation
Understanding The Impact Of The Covid-19 Pandemic On Teachers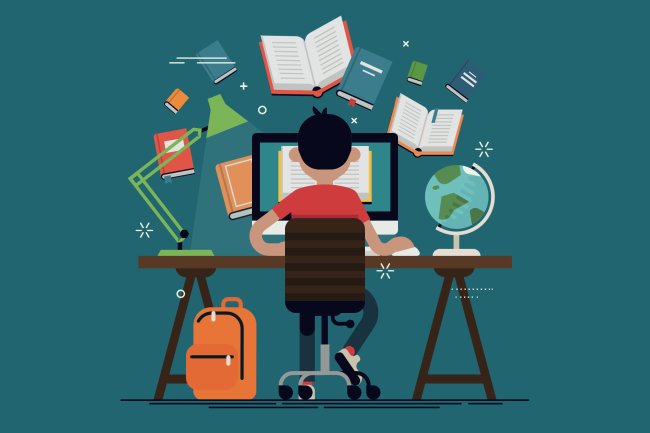 The Covid-19 outbreak has proven to be a major disruptor in the education industry. While the question of normalcy resuming remains debatable, our beacon of hope is to shift focus to the online vertical.
Today, many schools are undergoing massive digital transformation, and the edtech industry is at the helm of it all. But this evolution wasn't easy; and many tutors are still grappling with changes in workflow.
Needless to say, the dynamics of online learning are worlds apart from classroom education. So, let's take a look at how educators are stepping up to the plate.
Thanks to the pandemic, remote learning is in vogue. And as a result, we're seeing a host of other changes in the learning environment, learner attention and teaching methodologies. These include -
Less Engagement:

When you teach online, your students zone out much quicker. They can simply switch off their cameras, put themselves on mute and watch TV shows during class. No one will be the wiser. This means that tutors need to get more creative and come up with new engagement techniques. Learning activities and trivia are a great place to start.

Assessments are a Challenge:

It's so much easier for students to cheat in online evaluations. With no teacher to supervise them, what's stopping students from doing a quick Google search to get their answers? Nothing. This is why educators have begun adopting a method called proctoring while conducting assessments. In essence, proctoring refers to an online surveillance system built with AI that can automatically detect cheating in online tests.

Using Digital Notes:

Before the pandemic struck, teachers would write down important points on a blackboard. However, the practice seems slightly outdated in today's digital world. It's much easier for educators to create online notes and presentations that can be collated and packaged as learning material. This is especially useful for tough subjects like math and science.

Social Media as a Tool:

We know this comes as a surprise, but social media is a great tool for online learning. Teachers can use apps like Facebook or Instagram to create class groups that discuss the syllabus. This will help students understand the roadmap for the semester. It's also a great way for them to clear doubts and questions regarding assignments. If you want to know more about how social media can help in your online classroom, we've written an article all about it. Read it over here.

Teaching with Technology:

Online education has provided an arsenal of digital tools that help teachers in the classroom. They can use Zoom for lectures, forums for discussions, YouTube for interactive learning videos….the possibilities are endless!
Yes, we can't escape the fact that remote learning has affected one-to-one interaction between students and teachers. In fact, some industry experts have coined the term 'Covid-19 slide' to talk about the learning loss caused by the pandemic. But every cloud has a silver lining, and this applies to remote learning as well. So, let's take the change in stride and adapt our teaching techniques for the new era of online education.