For Parents
Five Hidden Gems to Explore with Your Kids in Abu Dhabi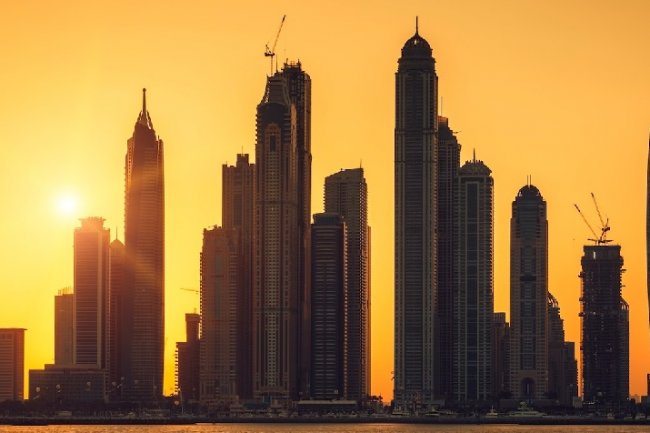 Abu Dhabi is home to the world's fastest roller coaster, opulent Sheikh Zayed Grand Mosque, and so much more. The UAE's capital has a lot to offer for you and your family, in terms of adventure, nature, food, culture and more. However, as tourists, there are only a few popular places that we tend to visit.
If you are planning to visit Abu Dhabi in the near future, then here are five hidden gems that you must add to your list -
A visit to the Abu Dhabi Children's Library is a wonderful opportunity to combine entertainment and education. The library, which is located in the heart of Abu Dhabi, was designed with inspiration from the many UAE settings. Everyone—from young children to teenagers—can choose to relax and read their favourite books on plush fake sand dunes or discover new books on Book Mountain. This beautiful location is brimming with literature appropriate for all age groups and offers a tonne of entertaining activities for a fun day out.
Qasr Al Watan is one of the most beautiful places to visit in Abu Dhabi. Also known as the Palace of the Nation, it lets your kids explore the history, traditions and journey of the UAE through a vast collection of cultural artefacts, art and rare manuscripts. The palace has various sections- the Great Hall, remarkable for its grand central dome, archways, ornamentation and mosaic patterns. In 2020, Qasr Al Watan was recognised by the Middle East and North Africa Leisure & Attractions Council as the Best Unique Visitor Attraction and was also named Middle East's Leading Cultural Tourist Attraction at the World Travel Awards.
A visit to the Al Ain Zoo is a must when in Abu Dhabi. With over 4,000 creatures in residence, visitors may enjoy a variety of entertaining activities there, like feeding penguins, a birds-of-prey display, a parrot show, a reptile encounter, and more. Visit the Sheikh Zayed Desert Learning Centre to discover how the UAE has worked to protect its priceless natural resources. For a memorable hour-long trip across 217 hectares of land at the foot of the magnificent Jebel Hafit mountain, reserve a spot on an Al Ain Safari excursion. Safari guides will make sure you see as many animals as possible, including lions, white rhinos, zebras, giraffes, and wildebeest, and they will share their ecological knowledge and conservation efforts with you. Finish the day off with a fine dining experience outside, close to the lions' home.
The ultimate avian, marine, and mangrove sanctuary, Jubail Mangrove Park is Abu Dhabi's first self-contained educational, natural, and recreational destination. The best place to learn about biodiversity and the significance of mangrove habitats from an ecological standpoint is here. You can spot flamingos, herons, fish, foxes, and other wild animals as you stroll down the length of the boardwalk. It's the perfect place to teach your kids about wildlife, or just relax and take pictures.
Do your kids love adventures? If yes, then Wadi Adventure is for your family. Wadi Adventure is an action-packed sports park in Al Ain, which is just 90 minutes from Abu Dhabi. The place offers varied water and aerial activities, so you can enjoy Kayaking or test the waters with whitewater rafting. You can catch waves in the surf pool or get your adrenaline pumping with wakeboarding, kneeboarding, etc.- at this adventure park.
Abu Dhabi is filled with extravagance that is beyond imagination. With facilities and amenities to satisfy everyone, there will never be a dull moment. The capital of the UAE has a lot to offer in terms of adventure, nature, cuisine, culture, and other things. So, if you are planning to visit Abu Dhabi, make sure to visit these 5 hidden gems along with your kids.