For Parents
Bullying in schools is more common in the Middle East than you think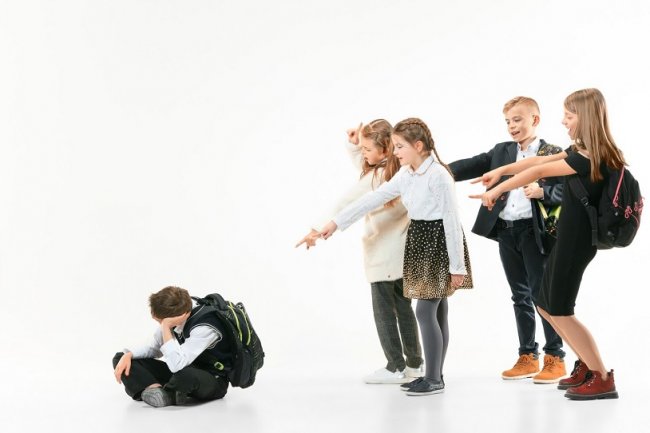 In a recent survey conducted across the UAE, Saudi Arabia, Turkey, and Egypt, a majority of parents confirmed that their children had encountered bullying, in one way or another, most often at school. According to the results of the cartoon network study conducted in collaboration with YouGov, the number is higher in the Middle East than the global average, and it is estimated that one in three young teenagers worldwide experiences bullying at some point.
The National Bullying Prevention Center in the US also reports that one in five students reported being bullied in 2019. Parents have noticed a rise in child cyberbullying over the past year across the region, with Turkey and Saudi Arabia reporting the highest rates at 68% and 67%, respectively, while it is also high in the UAE at 62% and Egypt at 58%. However, nearly three in four parents in the UAE expressed confidence that their child's school was doing everything possible to address and prevent bullying. In Saudi Arabia, confidence was slightly lower, at 63%.
Lisa Johnson, principal at Dubai's American Academy for Girls, said that probably 80 percent of bullying in secondary schools involves cyberbullying.The other most common types of bullying in the UAE were verbal and psychological. The most frequent causes of bullying among children were their body weight or size, lack of social skills, nationality, and lack of access to the newest technology.
Parents polled in the survey attributed bullying behaviour to jealousy, unsupervised internet use, and copying of actions observed on television and in video games. The poll also revealed that many people held off on reporting occurrences because they were embarrassed or feared retaliation.
Learning to combat bullying
In November 2022, Cartoon Network Mena launched the latest edition of its "Buddy Network Campaign" to spread awareness of the long-term harmful effects of bullying. Although the American Academy for Girls in Dubai is working to stop bullying, Lisa Johnson, the school's principal, acknowledged that controlling cyberbullying remained a difficulty. According to Ms. Johnson, the problem is challenging to monitor since students can create unlimited anonymous online accounts. However, she insists that they continuously thrive to create a culture that is not tolerant of bullying. For this, the school includes a peer support network where secondary school students receive instruction from external professionals on how to stop bullying others and respond when they face the bully. According to Ms Johnson, the club has evolved beyond its original purpose and is now a tool to support students in thriving in all facets of life.
"It flourished and developed into a programme that would assist students in transferring from one division to another, and now they talk about lots of issues, not just bullying or moving from grade to grade, but things that affect teenagers in general," she said.
As part of the new initiative, students can now directly report bullying to the principal by using the QR codes that have been scattered all over the campus.
What should parents do to address bullying?
According to National Library of Medicine's research, parenting styles may have an impact on whether or not kids grow violent, bullied, or traumatized. Children's ideas of how relationships should feel, what makes partnerships successful, and how to handle relationship issues constructively are shaped by the connections in their families. The research also concludes that bullying can be reduced when parents provide support for child autonomy between the ages of 4 and 5 years.
Parents should remember to stay calm and talk to children who have experienced or observed bullying. Focus on their healing and surround them with love, affection, and support. Parents' support, along with your prompt, positive response, will speak volumes to children and provide a lesson in how to deal with challenges ahead in life.