For Parents
GESS 2022 made EdTech set to transform education in the Middle East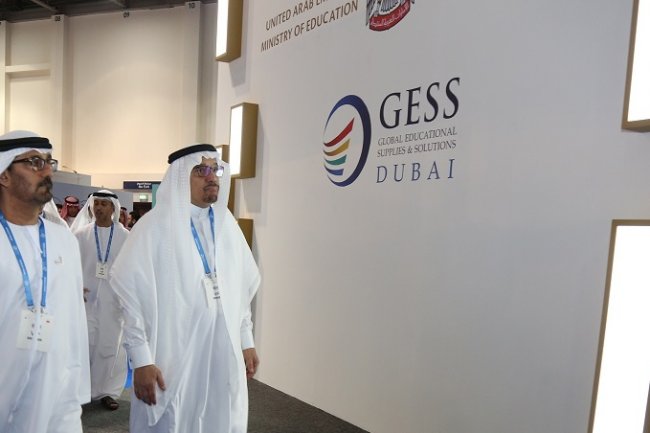 Global Education Supply Solutions (GESS) is the Middle East's premier education conference and exhibition. GESS Dubai has been the focal point for education in the Middle East and beyond for the last 15 years. It is organized in collaboration with the Ministry of Education and held under the patronage of His Highness Sheikh Mohammed bin Rashid Al Maktoum, Vice President and Prime Minister of the UAE, and the Ruler of Dubai.
Exhibitors from a range of fields, including EdTech (AI, AR, VR, coding, and digital), STEAM (science, technology, engineering, arts, and mathematics), hardware (3D printers, AV, multimedia technology, and accessories), school management tools, uniforms and equipment, furniture and design solutions, books, arts, crafts, music, educational toys, language learning, sports, fitness, and wellbeing, online learning, and more, have unveiled and demonstrated their latest products at GESS 2022.
Emerging companies have also received special attention at the start-up pavilion. The GESS 2022 featured an interview with Jeff Lowe, Executive Vice President and Chief Marketing Officer of SMART Technologies, regarding the changing EdTech trends in the Middle East. He mentioned that since 2022, the GCC has been a focus of his company's global operation. He also said that more than 200,000 regional schools and training facilities in the area have benefited from the educational experience of using Edtech products, including interactive displays, projection systems, testing and evaluation software, and game-based learning. Lowe also mentioned that, according to comprehensive research conducted by his company, the Middle East is undergoing an Edtech transformation and has higher rates of technology adoption than other nations where SMART Technologies has operations.
Microsoft also attended GESS 2022 in Dubai, which saw enthusiasm surrounding mixed-reality application cases. It addressed the fact that the lack of interest in STEM fields at a young age can be attributed to a shortage of interesting teaching pedagogy. With additional immersive gadgets and a variety of cutting-edge cloud-native solutions from other Edutech vendors, the new mixed-reality tools can enhance the learning experience.
The exhibition gives educators access to goods and services that improve student learning and cater to the demands of the contemporary classroom. GESS Dubai is a comprehensive event for the education sector because it includes an extensive conference schedule in addition to the expo and awards ceremony.