For Parents
Five Benefits of Montessori Education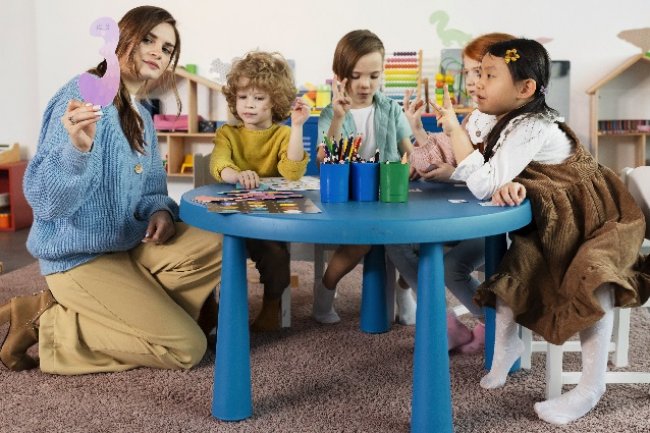 Preschool plays a crucial role in a child's early growth stages. It helps in the personal, social and emotional development of your tiny tot. Montessori schooling is a distinct method of education that focuses on hands-on learning so a child can become more disciplined and responsible. Contemporary research validates the success of Montessori's holistic approach in achieving strong results on both academic and non-academic student outcomes. Research conducted by Dr. Angeline Lillard, a professor of psychology from the University of Virginia at Charlottesville, examined the abilities of children who have been taught in a Montessori school. Published in 2006 in the journal Science, the research studied Montessori students in Wisconsin and found that five-year-olds in Montessori classrooms had higher math and reading skills than their counterparts in public schools. In addition, the study compared 12-year-old Montessori and non-Montessori students. Math, reading skills and social development appeared to be higher in Montessori students by this age.
If you are considering Montessori education for your child, read on to discover five benefits of this educational philosophy.
1. Highly Personalised
Students in Montessori programmes are allowed to explore activities and concepts at their own pace. Learning occurs at a comfortable pace for each student, rather than inflicting the same rate on every student in a classroom. This naturally encourages children to try more challenging areas, which accelerates their learning experience.
2. A Sense of Community
Most Montessori schools have a very diverse community – children understand differences make each person unique and special. Children are placed in three-year age groupings: 3-6 year-olds; 6–9 year-olds; 9-12 year-olds; and 12-15 year-olds. This re-creates a family structure where older students enjoy stature as mentors and role models; younger children feel supported and gain confidence about the challenges ahead. Teachers model respect, love, kindness and a peaceful conflict resolution.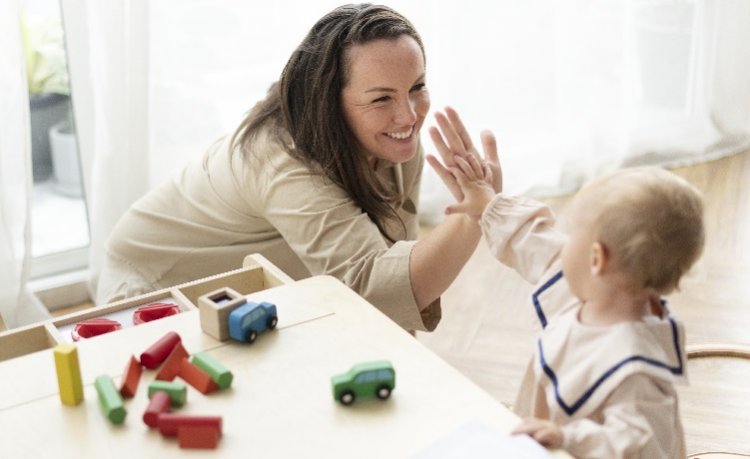 3. Inspires Creativity
Since children are allowed to choose their activities and work at them on their own terms, creativity in the classroom is encouraged. Children work at tasks for the joy of the work, rather than the end result, which allows them to focus more on process than result – a natural path to creativity. Exposure to a wide variety of cultures also encourages children to broaden their thinking about the world and address those concepts in a variety of ways
4. Focus On Developmental Stages
The Montessori system of learning focuses on the key developmental stages of little children aged between the years of three and five. The curriculum tends to pay attention to language skills and honing large muscles of three-year-olds. Four-year-olds take up activities like art & craft, cooking, and developing fine motor skills. Older preschool children, on the other hand, expand their learning experiences through trips and events, too.
5. Teaches Self-Discipline
All objects and activities have precise locations on the shelves of a Montessori classroom. When children are finished with an activity, they place items back into their appropriate places. This sense of order helps facilitate the learning process, teaches self-discipline and caters to a young child's innate need for an orderly environment.
Involving all five senses, Montessori schools foster independence and social skills. According to the paper published in Frontiers in Psychology, Montessori education is proved to be superior to traditional methods of education, especially on measures relating to students' long-term psychological health and well-being. If you're looking for an educational setting that will help your child succeed both now and in the future, a Montessori school might be the right choice for them.