Tips for Educators
4 Elements To Developing A Comprehensive Study Guide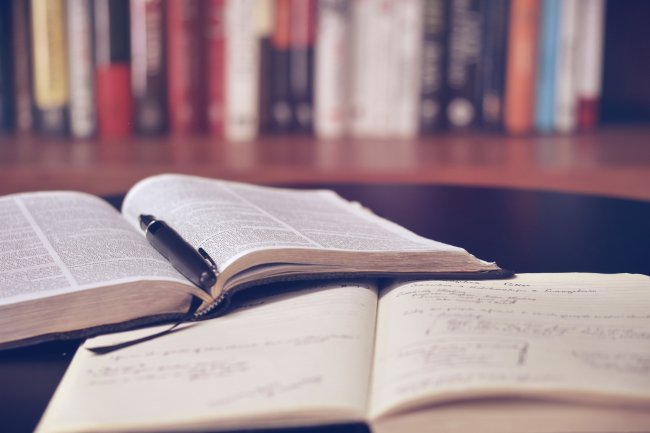 You've got a couple of weeks before your examinations start. A cup of your choice of beverage, a quiet and silent place with all the notes, markers, and books laid out on the table before you. It is all set perfectly, isn't it? But there's something amiss. That's right - a game plan to ace your exams.
Every student, no matter the grade, has experienced the fright of feeling completely lost once they sit to study. The one thing that can surely come to the rescue in such situations is a well-planned study guide.
A study guide is more than just a mere combination of notes. It is an effective tool that can help you organise your learning material. The goal of this article is to give you a clear understanding of what a study guide is, and how you can use them to make the grade.
What is a Study Guide?
A study guide is, in very generic words, a condensed form of important information on a particular topic from a variety of relevant sources. Your study guide will typically consist of important pointers or an overview of your syllabus. This is where you will note everything that you find important while studying. A study guide is compact, informative, and personalised. You can pick and choose what needs to be added to it.
How Do I Create an Effective Study Guide?
Many students underestimate the effectiveness of a detailed study guide, since it is simple and straight to the point. However, if used the right way, study guides can be your knight in shining armor when it's time to revise before an exam. Here are a four tips that will help you create a personalised study guide that covers a lot of ground.
1. Organise Your Material
Your first order of business is to organise the information that you need to add to your study guide. While adding this information, you need to make sure that the pointers can help you understand concepts better, instead of adding to the confusion.
The best approach is to create a summary of the concepts you wish to cover.
2. Recognize Your Learning Style
While creating a study guide, you need to search for resources that suit your learning style. You can also use a mix and match of other study guides, which you can then personalise for each subject.
Here are a few elements that you can include in your study guide:
Concept maps

Essay questions

Timelines

FAQs

Diagrams
3. Focus On Vocabulary
If the subject that you are preparing for has key terms and definitions that need to be remembered, add it to your study guide under the vocab section. It not only helps you remember the key terms, but also helps you gain a better understanding of what you have learned.
4. Don't Go Digital
It is always better to have a hard copy or a printed format of the study guide, rather than just a digital one. Reading through a printed study guide instead of a PDF is much more effective during revision.
The exam season can certainly be overwhelming for some students. This is where study guides can really come in handy. If you are looking to create your own study guide, then we hope this article has helped you out.