Skill Development
5 Useful Tips To Prepare For The SAT In 2022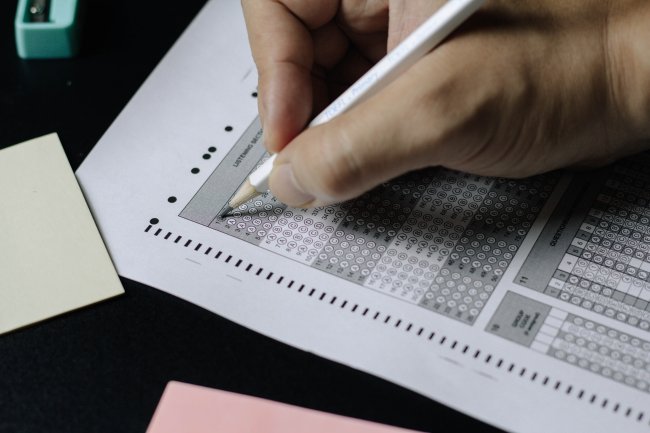 As a child, when you first heard the term "sat", it was to learn how to rhyme it with other words like mat and cat. But, as you grew older, you realised this three-letter word also doubles up as an acronym for standardised tests that determine one's fate in terms of university admissions.
So what is the SAT? Well, it stands for Scholastic Assessment Test and was first applied as a college admissions test in 1926. Strangely enough, it didn't take off until 1933, when the president of Harvard at the time - James Bryant Conant - decided to use it for college admissions. In his opinion, SAT was able to measure "pure intelligence," given that it accounts for key skills like reading comprehension, computational ability, and clarity of expression.
Long story short, SAT is now one of the two standardised tests that are currently used in the USA to gain admission in a college or university. It can even help qualify students for merit scholarships. There are a lot of reasons why you should do your best on this test. If you're unsure how to begin SAT prep, read on; we've got some great tips in store!
Tip #1: Students Who Struggle with Test Anxiety Typically Fall a Half a Letter Grade Below Their Peers, So Try Not to Sweat it
According to Oxford Learning, approximately 16-20% of students have high test anxiety. While it is natural to have doubts and anxiety, you must not let it lower your self-esteem and instill fear in you to a point where your mind goes blank and you can't remember anything you learnt. When you begin your SAT prep, make sure you keep a calm mind and focus on preparing the right way, rather than worrying about the results beforehand.
Tip #2: Dive Deeper Into Details While Creating Schedules
According to renowned author Walter Pauk, it's important to create a "Home-Stretch Schedule" when exams start approaching. This schedule is essentially a more detailed version of your old schedule. So, you will have to include seemingly insignificant activities like eating meals, buying groceries, taking a shower, etc.
Make sure to document each and every little task you need to do. After this, further divide your study time between each section of the SAT. You should make this schedule at least a month in advance, so you can analyse your strengths and weaknesses. By understanding your weaknesses, you can allot more time to the section that needs more effort, in comparison to the ones that are easier to handle.
Keep in mind that having a rigid schedule where you study over ten hours a day isn't as productive as you think. In fact, it is very counterproductive as it causes extreme stress and burnout. Keep your day balanced, where you dedicate a few hours a day to study and spend some time unwinding, as well.
Tip #3: Learn All the Formulas by Heart
We know you're probably not too excited about learning formulas. And your first question would probably be something along the lines of "why should we bother learning formulas when they already give a list to you during the exam?"
The problem with repeatedly turning back to scour through the list is that the process is very time consuming. But if you learn and retain all the math formulas in your head already, you won't need to waste any time on rereading the list. This means you will save precious time during the exam.
Tip #4: Familiarise Yourself with the Structure and Sections
Before taking the SAT, you need to spend enough time on learning how it is structured because once you get familiar with the grading pattern, you can figure out how much time to prepare for each section. In a nutshell, the SAT is graded out of 1600 points distributed into two chunks: Math section and Evidence-Based Reading and Writing (ERBW). The lowest possible score is 400 points (200 on each section). Here are a few more pointers to keep in mind -
Both sections (reading and writing) of EBRW include multiple-choice questions.
Most math questions are MCQs. There may be a few grid-ins too (test-takers must solve and fill in the answer on the bubble sheet)
Math is divided into two sets of questions – one to be attempted without using a calculator and one with a calculator
There is a time limit of 100 minutes to attempt EBRW and 80 minutes for math. An additional 50 minutes will be provided for test-takers who choose to write the essay.
Tip #5: An Online Tutor Could Help You Grasp Difficult Concepts Faster
More often than not, you will need personalised coaching for the SAT, if you really want to do well in the test. This is why you should probably bring up the idea of getting an online tutor to your parents. With an online tutor, you can study whenever you want, however you want. The personalised coaching also means that students get the bang for their buck.
The SAT may seem like a big and scary test right now, but remember that if you follow your schedule and work on your weak points - you will have a solid chance at getting into the university of your dreams.