Tips for Educators
5 Tips for Teachers to Make the Transition Easier for International Students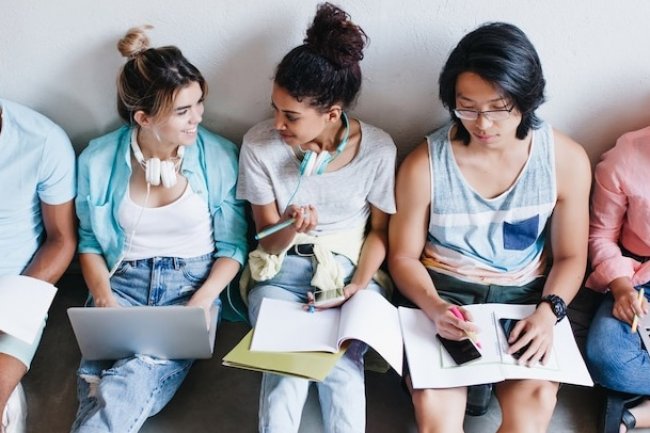 Relocating to a new country can be challenging for young students who might not be familiar with the local language, customs and culture. They may even feel homesick and miss their old friends. Dubai has 34 international higher education institutions that have nearly 28% of international students. The international student population is growing and teachers have to be prepared to help these students transition into their new school and community. Here are five tips to make the transition easier for international students.
1. Enable Students to Get Accustomed to Their New Settings
Provide international students opportunities to get to know other students and staff and become familiar with the school layout and facilities. Organise a campus tour for new international students and their families before the school year starts. This will give them a chance to see the school grounds, meet their classmates and teachers, and get a feel for what life at the school will be like. You can also communicate with the parents to understand the student's background and culture, which can help you cater to their needs better.
If a child has frequently moved countries, it is important to be mindful of their needs. Ask the school counsellor or psychologist for advice on how you can assist a child who has had to adapt to new cultures multiple times. You can also look for support groups for children of international families in your area. These will give the child a chance to share their experiences with others and feel less alone.
2. Guide Them to Explore Opportunities Available at the School
One of the best ways to help international students feel comfortable and motivated in their new school is by guiding them to explore the various opportunities available to them. Understand their interest areas and encourage them to get involved in extracurricular activities, such as sports, clubs or student government. This will help them make new friends and discover new interests and talents.
3. Encourage Collaborative Learning
Group work can be an excellent way for international students to learn about their classmates' cultures and make new friends. When assigning group work, try to create groups with a mix of students from different cultural backgrounds. This will give them a chance to learn about and respect each other's cultures. You must provide guidance and support to ensure that the groups function well and that everyone contributes equally.
4. Communicate Classroom Expectations
Schools across the world have different expectations for students in the classroom. Before the school year starts, sit down with your international students and go over the expectations for behaviour and work ethic in your classroom. This will help them understand what is expected of them and avoid any misunderstandings later on. Make sure to provide feedback regularly so they can track their progress and feel confident in their abilities. Parents must also be kept in the loop to ensure that they are aware of their child's progress.
5. Encourage Questions and Open Communication
Create a safe and supportive environment in your classroom by treating all students fairly and equally. Promote respect for diversity and discourage any type of bullying or discrimination. Always encourage students to participate in class and have discussions with their classmates. This will help them feel more comfortable speaking up and sharing their ideas. Take the time to get to know your international students and their families. This will show them that you care about them and are invested in their success.
A positive and inclusive classroom environment is essential for all students, but it can be especially helpful for international students who are struggling to adjust to their new surroundings. By following these tips, you can make the transition to a new school easier for international students and help them feel comfortable and motivated in their new surroundings.